By chicago-pipeline at July 31, 2012 | 4:21 pm | Print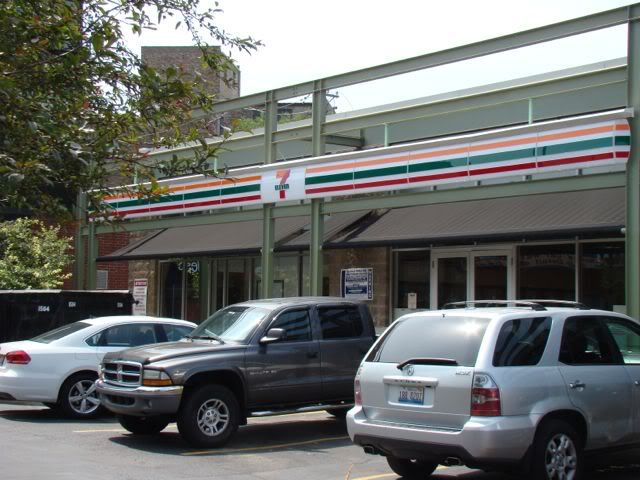 Chicagoist's Samantha Abernathy reported that Wicker Park is among our city's 10 Chicago neighborhoods that have been most the most 'redefined' by gentrification.
Of Wicker Park, one expert who was cited in this Networx blog post said, "It is undergoing regentrification which means that the early gentrifiers (principally artists who developed a Bohemian style destination around the intersection of Milwaukee, North and Damen Avenues) could not afford to stay there and higher-income gentrifiers are replacing them." 
A perfect example of this regentrification might be the fact that Spin Cycle Laundromat at 1658 N. Milwaukee closed this past December, and it's being replaced by a 7-11 convenience store. The neighborhood's last remaining 'bohemians,' if that can be defined as not having laundry machines in your building, now have to trek many blocks to the nearest 'Mat.
Anyway, we digress and are just here to report that from the looks of it, 7-11 appears to be gearing up to open any day now.  A packaged goods license has been applied for, too, which will no doubt be a blow to our neighborhood's numerous independently owned wine and spirit shops located within a few blocks of the new 7-11.  Or perhaps competition is just a byproduct of regentrification?
Featured Neighborhoods Residential Updates Wicker Park 1658 N. Milwaukee, 7-11, Chicagoist, samantha abernathy