By chicago-pipeline at April 18, 2012 | 10:14 pm | Print
[Ed note: As previously reported, there was an altercation among two patrons at The Congress Theater, 2135 N. Milwaukee, this past Friday which resulted in a concert being disrupted by an alderman, police commander, a fire inspector, and over 20 police officers. No arrests were made. We shared a letter from the venue's owner, Eddie Carranza, about the events.  Rhys Pareja, the promoter who put the show together, wrote in and requested that we share the following letter].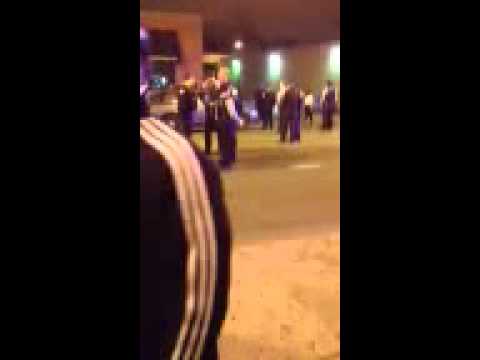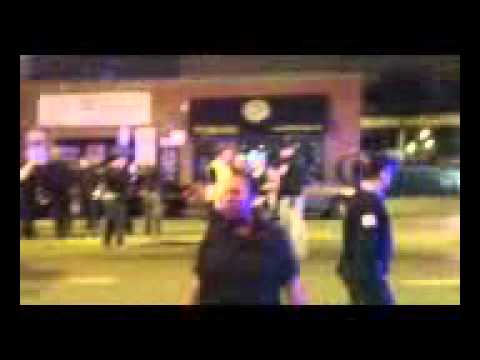 My name is Rhys Pareja, and I was the promoter for Friday 13, 2012 show at Congress Theater. I read before my show, that Alderman Joe Moreno, was already promoting bad racial press on my artist and on black people. He sent a letter to the community saying that bringing my artist to the Congress Theater was dangerous. There was an artist who was 16 years old with an ankle bracelet, who was granted permission from the judge to work. He was done performing and on his way home before 10:30pm. They were SPREADING RUMORS through the community saying my artist were unsafe and troublesome to the neighborhood.
I  have NEVER had issues of this magnitude anywhere!!
Here's what really happened from one of hundreds of people who were outside the venue and saw EVERYTHING!!
There was a two person altercation inside the theater that security had broke up. Both parties were kicked out and left the theater immediately.  NO POLICE WERE NEEDED.
My team provided 25 well trained security
guards IN ADDITION to the Congress Theaters 25 professional in house security staff including off duty police officers.  After the fight had been broken up, a Hispanic lady was stopped in a vehicle opposite of Congress Theater. She was not a patron, she had no intention of coming into the theater!!  It was a random traffic stop!!! There was a dispute between the the police officer and the lady in the car that he didn't seem to have under control. Then the officer called for back up.
The next thing I know Alderman Moreno showed up including 20 police cars and I'm being told that the WHOLE BLOCK is now closed due to a 10-1 Extreme Emergency police call!!! They were not letting any one in or out of the theater!! My customers were turned away by the hundreds, being told by police that the show had been shut down!!  I lost around $75,000 towards my show because they decided to over react to something completely unrelated to MY SHOW!! Then the Fire Marshall shows up because he was told the show was sold out and over capacity. Then the Fire Marshall comes out realizing that the show was no where near being sold out and reopened the doors AFTER 2 HOURS.
By that time I had lost hundreds of customers!! Then I started getting calls asking if there was a shooting because it was all over twitter!! There were so many rumors going around by that time via social media that people who had planned on coming to the show decided to stay home!
My artist were unable to get to the venue because the block was SHUT DOWN !! My show was delayed 2 hours!!! My reputation as a promoter is being RUINED by all the rumors and issues that happened Friday night. I lost respect from artist and managers that I have worked with for years. Not to mention my customers!!! I am still not over dealing with people demanding refunds and complaining about the issues they encountered getting into the venue Friday night.
Like I said, I ATTENDED the hearing at City Hall Tuesday and Police Commander Linda Flores and Alderman Joe Moreno called a 10-1 extreme emergency when it was exaggerated for the issue at hand. They made a mess of my concert. Before they shut us down there were lines of people waiting to present there tickets and get searched thoroughly. Customers understand it takes time and to provide a safe environment. There were 3 neighbors that seem to be family, complaining at the hearing all repeating that they were 'scared'. I don't know what they were so scared of? Black people? Rap music? There was more then enough TRAINED security hired for the evening.
I would like a resolution and an investigation to what happened and all the money I lost from Alderman Joe Moreno and Police Commander Linda Flores shutting my show down for 2 hours!! It seems like they are out to ruin the Congress Theaters reputation. I chose to work with this venue because of its great Nation wide reputation and large fan base. Lots of things are at stake here including a lot of money and my reputation!!
Rhys Pareja
Letter from Ald. Proco Joe Moreno to 1st Ward Community, below, was originally posted to this message board:
Dear 1st Ward Community:
I received this information from Chicago Police Department Headquarters last night.
"A rapper from Chicago named Chief Keef will be performing at the Congress Theater for a rap concert they are hosting Friday, April 13th. This concert includes other artists such as Twista and King Louie. Chief Keef is on a GPS electronic monitoring device. A contract was signed with the promoter for Chief Keef to perform and a judge has ruled to honor the contract obligation and has allowed Chief Keef to participate in the show. Please see the link below for additional information:"
Because of this situation, I will be paying (out of my own pocket) for two (2) community representatives to patrol the area around the Congress Theater. Secondly, the 14th District Police Department will be providing additional resources to the area around the Congress before, during, and after the show. Lastly, after I notified the Congress Theater of the background of this performer they have stated that they "have added additional security presence and have more on call."
One of my responsibilities as your Alderman is to do all I can to provide for a safe and secure community.
 Proco Joe Moreno
Alderman, 1st Ward
2058 N Western Ave
Chicago, IL 60647
Business Featured Logan Square Neighborhoods Residential Updates Ald. Moreno, Congress Theate, congress theater, Meek Mill, Rhys Pareja