By Davis Popper at February 29, 2012 | 6:05 pm | Print
Linkypoos is Made Possible by the Congress Theater, 2135 N. Milwaukee Ave. This Saturday, March 3rd, Lila Downs is coming to the Congress in what's being billed as a MAGIC EVENING featuring Downs, a Mexican-American singer, and opener band, Sones de Mexico Ensemble.  Read more about Downs in the Chicago Reader, and if you are one of the first people to text 773-960-3997 with your first and last name, or email The Pipeline through our 'Contact Us' page, you'll win a pair of complimentary tickets to the show! Doors Open 7PM.
Wormhole Barista Stevie Baka's curious collection of taxidermy and vintage sunglasses, among other items that she collects with roommate, Emily Knies, were featured in this week's Chicago Reader Spaces column. Fun fact: missing The Wormhole, 1462 N. Milwaukee? It's expected to reopen this weekend after a full-scale remodeling. Breaking News: We just spotted the DeLorean on the WH's Facebook Wall, and it looks…  elevated!  Does this mean there will be space for more seats?
In other coffee shop news, Buzz Killer Espresso participated in CoffeeCon, and impressed at least one blogger with an Ethiopian blend called Tuktant, which, even at $20 per bag, sold out!
Another thing with local roots that we hope will sell out, will be an upcoming Monday, March 5th Double Door Benefit Concert (ages 21+, sugg. $10 donation at door) featuring Sweet Cobra, Canadian Rifle and Paul Carey & The Small Scaries. 100% of concert proceeds, including $5 raffle tickets, will be given to Kristen, an Asrai Garden, employee injured in a recent robbery at the shop, 1935 W. North Ave. Read an interview with Elizabeth Cronin, owner of Asrai Garden, on Huffington Post HERE.
Can't make Monday's show at Double Door? For anyone wishing to donate directly to Kristin, you can do so through this PayPal account and by typing in "krittenchild@gmail.com" as the recipient. This benefit is clearly for a great cause and we hope to see you there!
Last Thursday, TipsyCake owner Naomi Levine issued an apology for statements made regarding the Humboldt Park community on CitySoles TV.  Details of her remarks may be found at RedEye Chicago here, or just watch Episode #108, which has received over 12,000 views. At a protest sparked by the video, 1st Ward Alderman Proco "Joe" Moreno said, "To have comments like this that don't help move our community forward is not only just irritating, but it's disgusting."
Greg Raymond, founder of Eco Gardens and a supporter of green roofing, has recently moved his office to Bucktown according to Medill Reports Chicago. Eco Gardens, a Chicago-based urban landscape firm, has done very well despite the nations current economic troubles.  More important than business revenue, Eco Gardens seems to chart a path for future business models that successfully implement environmental-friendly landscape developments in the face of harsh economic times and struggling real-estate markets.
Per this Everyblock post, titled "Stealing a Car Not Very Yogi," a Mercedes Benz was reportedly stolen from the parking lot of Core Power Yoga, 1701 N. Milwaukee Ave. last week.
Polarity Ensemble Theater will be in residence at Wicker Park's Josephinum Academy, 1500 N. Bell Street, from March 20th until April 29th.  According to broadwayworld.com, Polarity Ensemble Theater, in association with Azusa Productions, will present David Hammond's "Tom Jones," based upon the novel by Henry Fielding and directed by Maggie Speer.  The Gala Premiere Night will be held Friday, March 23rd.  The show itself is described as," A comically sexy celebration of the truths and realities of life." For tickets or more information regarding the show visit here or call the box office at 800-838-3006.
With March's primary election approaching, 1st Ward Ald. 'Proco' Joe Moreno has attracted some rare bad press, and on CBS 2 News to boot, for improper placement of campaign advertisements on the Free Green Trash Cans.  Breaking Update (thanks to Joe Lake): The cans will be removed, per CBS Local.
Last Friday it was announced in Time Out Chicago's Unscripted blog that Skokie Theatre, located at 7924 Lincoln Avenue, was to be bought by Bucktown's very own Gorilla Tango Theatre, 1919 N. Milwaukee Ave. Known for sketch, stand-up, improv and burlesque shows, Gorilla Tango plans to stage similar shows in its new Skokie location.
According to experts at Racked Chicago, Lomography, a manufacturer of plastic, cult cameras, has chosen a new spot in Wicker Park for a store and gallery. Of great importance is the already hyped opening party set for a few months from now, which Lomography describes as, "the greatest opening party Chicago has ever seen."  Further details are lacking currently, but we see nothing wrong with bolstering anticipation this early on.
Last Wednesday, 74-year-old Wicker Park native Nellie Litvinova, pictured, went missing and was last seen around 1 p.m. according to a report by WGNTV.  According to the report, Litvinova suffers from depression and left home without her medication. Police were still searching Wicker Park as recently as this Sunday for Litvinova and report that she was last seen wearing a long brown jacket, pink shirt, gray skirt and black stockings. She is a Wicker Park native but is also known to frequent the lake front, especially North Avenue Beach. Anyone with information on her whereabouts should contact the Grand Central Area Special Victims Unit at (312) 746-8365.
On February 13th, Wicker Park native Erin Martin impressed judge Cee Lo Green with her rendition of The Plain White T's "Hey There Delilah" on NBC's The Voice. RedEye Chicago interviewed Erin about her favorite eateries in Chicago as well as her musical career and experience on The Voice. For Pipeline enthusiasts, you may click here to see a piece that our own Philin Phlash did on Erin when she was still honing her skills as a Wicker Park street performer in 2010.
In this ChicagoNow blog post titled, "Chicago's Top Spots: Real Chicagoans Share Their Favorite Chicago Places," Pastry Chef Mindy Segal was featured this Monday. Hot Chocolate Restaurant, 1747 North Damen Avenue, is known for its chocolate cupcakes as well as "seasonal and locally-sourced food, an outstanding drink menu and, of course, desserts."
According to RedEye Chicago, the Bucktown restaurant Duchamp is now closed and served its last meal this past Sunday night.  Co-owners Jason Freiman and Nicholas Podesta sold the restaurant, though they have not specified the buyers for the location at 2118 North Damen Avenue. Looking forward, Freiman and Podesta are focusing on a new bar concept on 111 West Hubbard Street with business partner Matt Eisler with whom they have previously opened Wicker Park-based establishments, Bangers & Lace and The Anthem. Construction for the new, unnamed development is set for March 1.
How much news did I miss? If you have any links regarding Wicker Park or Bucktown-based news, please send them to me, Davis Popper, at dpopper212(AT SIGN) gmail.com, or add your links as a comment to this post.
-By Davis Popper
Ed. Note: Nandika Gervais, who regularly writes this column, is on a hiatus. Thanks to Davis for writing Linkypoos this week!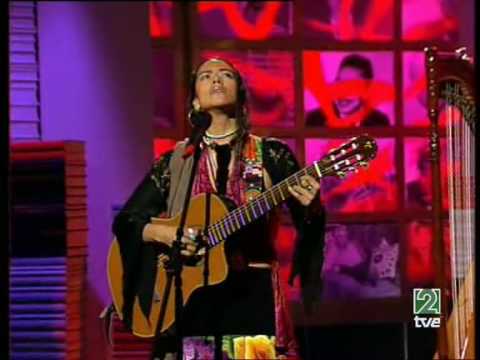 Arts Bucktown Business Featured Logan Square Neighborhoods Residential Ukrainian Village Updates Wicker Park Asrai Benefit, CBS, Congress Thearer, Davis Popper, Erin Martin, Free Green Can, Gorilla Tango Theater, huffington post, Jay Levine, Lila Downs, Lomography, Nandika Gervais, Nellie Litvinova, Philin Phlash, time out chicago, Wormhole